Ancelotti jokes: 'Ronaldo's only fault was to go to Juve'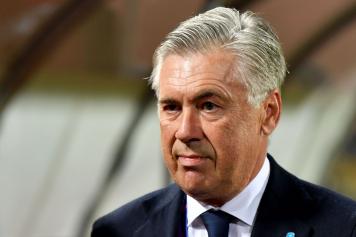 23 October at 15:30
Napoli face off against Paris Saint-Germain in the Champions League this week, as Ancelotti's side look to keep up their unbeaten start to their European campaign. Ancelotti returns to face a PSG side he spent 2 years managing between 2011 and 2013. Giving an
exclusive interview to France Football
, Ancelotti spoke on several topics, including PSG, Napoli and Cristiano Ronaldo:
"Today is a different Napoli. We do not have Maradona, but we build a real high-level team, with young people in particular. It's been several years that Naples plays very well, so the quality is there. I will try to bring some experience, help the team to have a little more personality, courage in some moments when we play a little less well."
"There is no clear Ancelotti style, because I build my game according to the characteristics of my players. Some coaches start with a game idea and try to get players into that style. Me, I look at the players that I have and I adapt my style to them."
"(To PSG) I do not think there was the will to absolutely put in an Italian culture. Above all, there was the desire to bring a high-level culture, professionalism and quality. (...) It's nice to see how the club is growing. They are one of the best in Europe. Paris can win the Champions League, that's for sure."
"The arrival of Cristiano is an excellent sign for the image of Serie A. For a long time, it was the Championship of stars, Maradona, Platini, Zico, Zidane, Ronaldo, Shevchenko, Kaka, Ibra. It was least the case for ten years. The arrival of Cristiano will restore its reputation. He is a huge professional. His only fault is to have gone to Juventus! (Laughs)"
For more news, views and features,
visit our homepage.