Ancelotti: 'European success depends on Liverpool and City'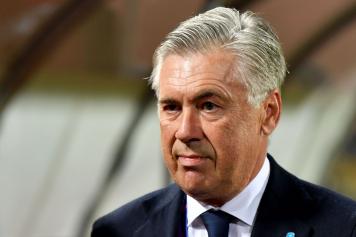 14 October at 16:50
Carlo Ancelotti was one of the main guests of the Sports Festival in Trento. He
spoke to the audience
along with Arrigo Sacchi and Pep Guardiola and addressed various issues.
"At Naples, there is a beautiful family, a club that wants to grow and a beautiful city. There are all the conditions to do a good job in Italy. We shall see if Liverpool and City will agree on that in Europe," he said.
"I had important teachers, for example, Liedholm, who was a fundamental figure in terms of the management of human resources. He never put too much pressure. Then at a coaching level, Sacchi was decisive. Adapting his methods as an assistant was great for me.
"Italians are doing well, but I am thinking more about Naples. Italian football is competitive. It seems to be a more balanced Champions League this year, also because Real Madrid has lost an important player.
"Mbappe? He is an elegant player, combining speed with effectiveness. Insigne? He has great talent, he has expressed all his skills and he is now in the phase in which he has become more responsible for putting the team at the service of the team. I am sure he will, "Ancelotti concluded.