Ancelotti: Napoli, it's courage time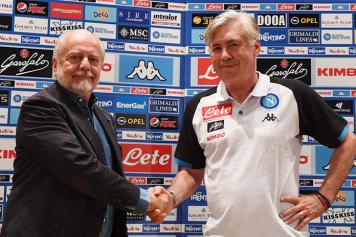 24 October at 12:40
"Unbeatable teams have never been created, yet, for what I know" as declared Carlo Ancelotti, as reported by Il Corriere dello Sport. Napoli tonight will face Paris Saint Germain in a Champions League match that will be crucial to define the sides that will pass the group stage and join the round of 16.

"And who's hasn't got courage can stay at home" tells Ancelotti to team that's becoming more and more his own.

About the way he wants Napoli to play, he said: "I want my players to feel comfortable. I don't focus on the tactical aspect. I like what they did against Liverpool and I think they can repeat it: we're here because we have all the qualities I've mentioned".

"That match – again speaking about the win against Liverpool – has given us certainties. I don't know if we will be the same, it could be, but we will change something in the attitude and in the strategy".