Ancelotti praises Verdi and explains new Insigne role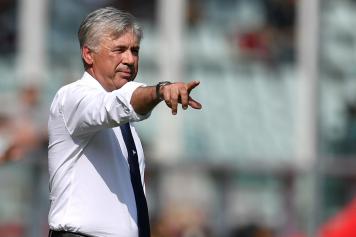 23 September at 15:25
In the aftermath of a 3-1 win against Torino, Napoli coach Carlo Ancelotti spoke to
DAZN
and reflected on the match itself as well as some of his players.
"The start was vehement, and the movements of the attackers determined the result. Insigne more forward? I moved him to limit his defensive work and keep him fresher in the attack," Ancelotti told the media.
"Verdi's performance was also extraordinary in the first 45 minutes, but he must slowly get used to this team. He does not need to redeem himself, we signed him because we know his value.
"It is clear that the first outings could not be flashy, because he arrived from another club, another environment. Today he [Verdi] has collected the fruits of his work.
"The 4-4-2 formation? It gave us compactness. Hamsik? He can play ninety minutes, because he is fine, even though he is not very young and sometimes he can catch his breath, but the team has strong quality," the Napoli coach concluded.