André Silva has been struggling of late as Epl clubs have interest in him: the latest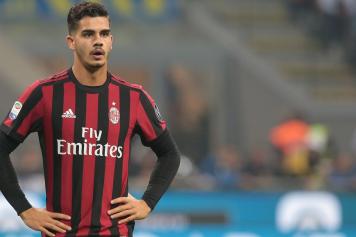 24 October at 22:45
It has been a struggle of late for André Silva as he hasn't scored a single Serie A goal yet. He has so far scored 6 goals in 7 Europa league games for Milan but at the same time, he has struggled a lot against higher quality defenses in the Italian Serie A. The Portuguese striker is still very young as he still has to adapt to a new league. He deserves time but considering the fact that he was paid 38 million euros, Milan fans and the management certainly expected more from him...
BAD START - He hasn't seen on the field a lot in the Serie A as he only played 4 times out of 9 for a total of 298 minutes so far. If we compare this start to his start last season at Porto, you can realize that the youngster has struggled to adapt himself. He had appeared in 9 games out of 9 in 2016-17 as he had scored 7 goals for Porto. He still has a ton of time as his first Serie A goal will surely remove a lot of pressure off his shoulders.
FUTURE - At the moment he is unsellable for Milan as they are waiting for him to improve. André Silva has admirers in England as Everton and Arsenal like him a lot (as well as a few Spanish clubs too). Even so, he won't likely be leaving anytime soon but if he struggles all year long and if Milan do not make the UCL, then a potential summer departure might be on the cards for him...