Andrea Conti: 'The two knee injuries emotionally massacred me'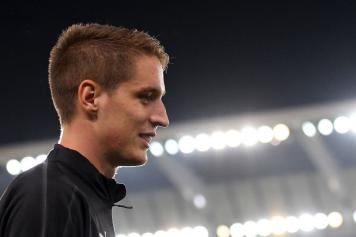 07 December at 20:10
AC Milan full-back Andrea Conti has revealed that the two knee injuries that he suffered massacred him mentally and it pained him even more to not be able to help the team when they weren't playing well.
Conti has now gained full fitness after he suffered two knee ligament injuries one after the other. While the first one came during a game under Vincenzo Montella, the second one came this past summer in training.
Conti was recently talking
to Sky Sport 24
about how the injuries affected him and he said that they emotionally masscared him. He said: "When I arrived here it was an incredible emotion, an indescribable feeling, then there were these two injuries, psychologically they massacred me.
"I tried to hide my sadness, but it was a really difficult year. See your teammates suffer in the field and you can not do anything to help them.This was the worst thing for me, I hope the worst is over and now I'm happy. "
Conti is expected to be very close to first team Serie A return.
For more transfer news and updates, click here