Andrea Pirlo backs Montella to remain in charge of AC Milan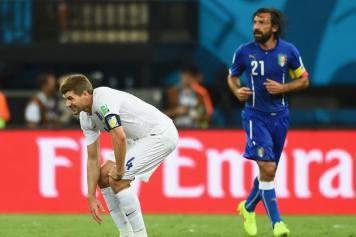 08 October at 17:05
AC Milan and Juventus legen Andrea Pirlo has announced his retirement today with an interview released with
La Gazzetta dello Sport.
"You realize that the time has come," he told the paper. "Every day you have physical problems, you can not train as you want because you always have some problem. "At my age, that's enough .. It's not that you can go on forever until the age of 50. I'm going to do something else at 38. It's just right to give young players room, give a hand to teammates and to the coach", Pirlo said.
The New York FC star was also asked his thoughts on the situation of AC Milan and Vincenzo Montella and Pirlo backed the Italian to remain in charge of the Serie A giants.
"I hope AC Milan won't sack Montella", Pirlo said.
"It's hard to build a new team, it takes time and faith and you know results won't arrive straight away. There is an ambitious project and it is fair to have Montella in charge of it. AC Milan have changed many managers of late and that has not brought to any good result."