Andreazzoli: 'Caputo's goal better thann Ronaldo's'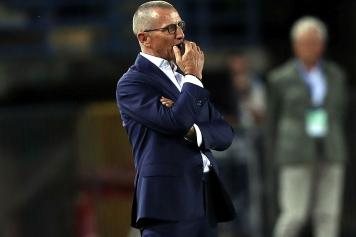 01 November at 21:30
Empoli manager Aurelio Andreazzoli spoke to
Empolichannel
ahead of the Tuscan's Serie A tie against Napoli: "We can speak about many things, we have a tough fixture schedule but we knew it. It wasn't easy to face all the big clubs altogether,
it's not going to be easy to face Napoli after the Juventus game. Napoli are a solid team
, it's hard to predict how they can play. Caputo? You always speak about episodes and I think his goal was better than Ronaldo's."