Angry Mourinho wants Man Utd players to 'explain themselves'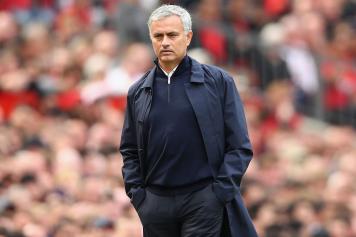 22 October at 13:45
Jose Mourinho is very angry at his Manchester United players.
He believes that they played so poorly in their 2-1 loss to Huddersfield yesterday
that they need to "explain themselves" to the fans.
This more Italian approach to things comes after the Red Devils lost their first Premier League game of the season, with defensive mistakes - one from expensive signing Victor Lindelof - costing them against the newly-promoted side.
Mourinho bemoaned the team's "really poor [attitude]. When you lose because of attitude that is really bad.
"I heard Ander Herrera saying in the interviews, saying the attitude and desire was poor. Oh my God. When a player says that, I think they should all go to the press conference because I cannot explain that.
"They [Huddersfield] played with everything they have, like I like, and like it has to be. They played with everything -- aggression, desire, motivation, sacrifice -- and we didn't. The team that deserved to win, won. Simple.
"It was a surprise but it is reality. It was a surprise but it happened. For me, it is quite easy and simple to say the team that deserved to win, won."
Ander Herrera himsef backed up the Coach in an angry post-match interview, saying that the Yorkshire side "played with more passion than us."