Another match-fixing scandal shakes Italian football, Serie A defender under investigation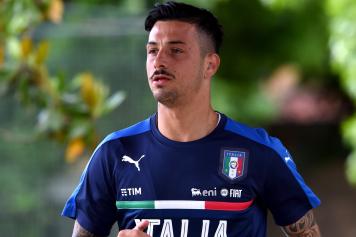 23 May at 18:45
Another match fixing scandal is shaking Italian football. As
repubblica.it
reports, ten people were arrested today after allegedly organizing match fixing during the
2013-14 Serie B campaign.
All suspects arrested are part of the "Vannella Grassi" Mafia family based in Secondigliano, a suburb of Naples.
Police suspect that two games played in May 2014 were fixed by the gang:
Modena-Avellino and Avellino-Reggina.
La Repubblica
also reports that Genoa defender
Armando Izzo
is under investigation (but not under arrest), charged with association with the mafia. Izzo was playing for Avellino in 2014 and according to police he was the 'contact' between the Mafia family and other footballers.
Mafia boss ringleader
Umberto Accurso
is suspected of having corrupted some Serie B players in order to fix games. Acireale player
Francesco Millesi
and former footballer
Luca Pini
are also under investigation.
"We are constantly monitoring the situation, but it is impossible to prevent all these kind of things", Serie B president
Andrea Abodi
said this morning. We have more than 500 games a year and over 800 players. These facts are extremely serious though limited to two games only. This is another attack of the organized crime towards football."
The Italian football association have opened formal investigation.
Lorenzo Bettoni @lorebetto