Antonio Conte hits back at 'immature' Juventus President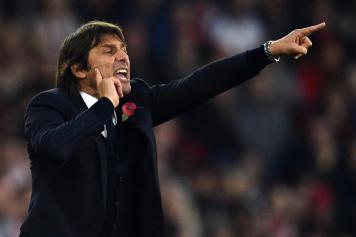 24 October at 19:30
Chelsea boss Antonio Conte has hit back at criticisms of Juventus president Andrea Agnelli. The Old Lady's no.1 teased Conte during this morning's shareholders meeting in Turin.
"Max Allegri needs to be praised because he did an amazing job, he has achieved something incredible continuing a work that
someone else [Conte] thought to be finished", Agnelli said.
Conte has responded to Agnelli's words with a Facebook status
"In life you never really know people, sometimes it would be enough to have some gratitude and maturity."
Conte and Agnelli are not on good terms since 2014 when the Italian decided to resign after only one day into the new season.
MORE JUVENTUS NEWS: ALLEGRI NAMES SQUAD FOR SPAL CLASH
Conte brought Juventus back to greatness winning three successive Serie A titles in his three-year spell in Turin.
The Italian tactician, however, is not on good terms with Juventus and some of his representatives anymore and that's one of the reasons why many Italian media are linking him with a return to Serie A where he'd challenge the Old Lady for the domestic titles.