Are Inter signing Nainggolan past his peak? (No)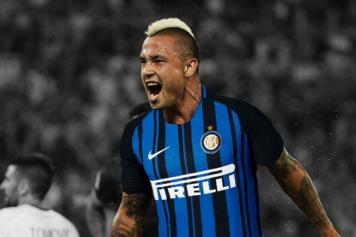 21 June at 20:30
Inter fans are very excited to see Radja Nainggolan joining. Two seasons ago, had you told a loyal Nerazzurro that one of Italy's greatest midfielders -
and a Juventus hater, no less!
- would be available for €24 million, a disappointing defender (Davide Santon) and an academy product Nicolo' Zaniolo, he would have had you sectioned.
What has changed? Well, the last campaign saw the Belgian lose his untouchable status in Rome, leading many to wonder whether Inter are having their pants pulled. After all, sporting director Monchi was known for finding jewels in the rough, and selling them on at a massive profit.
Is he giving Inter damaged goods, passing off a player who is 30 years old, and one who was caught admitting to being completely hammered in an online video while smoking and blaspheming?
Maybe. But it is hard to look at the sums (and players) involved and not wonder what is going on. With Rafinha costing the Nerazzurri €40m, getting Nainggolan for nearly half that - and half what he was worth as little as twelve months ago - is a bargain.
Inter may have to thank Roberto Martinez's idiocy that, as a strong performance in Russia would have helped Roma cash in.
Could Zaniolo turn out to be good? Possibly. Assuming that a youth will be good or bad is frankly difficult at this stage.
What is certain is that Monchi himself isn't infallible. Three of his signings from last summer have been spectacular failures so far (Defrel, Schick, Moreno). Of course, it's early to judge in Schick's case, but the idea that Inter are being robbed blind is frankly exaggerated.
Nainggolan could certainly be viewed as a strong presence in the dressing room, and a problem if he were to be precluded from playing - which may explain why he isn't in Russia. Maybe Roma were getting rid of a hot potato, but getting someone who is better than Rafinha for less money is a steal for the Nerazzurri.
Even the age factor isn't enough: three years of the Nainggolan we have seen so far is just a dream for Inter. The fact that his goals decreased from 16-17 to 17-18 isn't important: his numbers everywhere else (shots, passes, dribbles, tackles) haven't changed significantly.
A tireless worker, Nainggolan runs his socks off and keeps teams afloat single-handedly - they don't call him the Ninja for nothing.
Moreover, the reason he scored less was because Eusebio Di Francesco (who still did an amazing job) was loath to playing the Belgian at the apex of midfield. When he did (under a certain Luciano Spalletti, no less) he banged in eleven Serie A goals.
There are so many other things that make Nainggolan a good fit: he has Champions League experience, and is likely to thrive on this kind of slight - if a screenshot from today gives any indication.
#Nainggolan confirms his imminent departure from Roma on Instagram.

"It's not as if I'm extremely happy to be leaving here. sometimes people make decisions for you, though."