Argentina Coach makes huge Dybala claim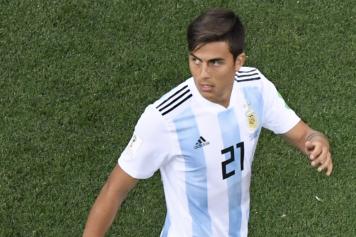 12 September at 12:40
Argentina's current head Coach has done a good job of clearing the air with
regards to Paulo Dybala.
Interim manager Lionel Scaloni - a former Lazio and Atalanta man - took over after Jorge Sampaoli left following the disastrous 2018 World Cup, and has come under fire for not including La Joya more.
Yesterday's 0-0 draw saw Maxi Meza inserted into the starting lineup instead of the Juventus star, who only came on in the second half.
Dybala's brother Gustavo could well have made the situation very serious indeed with an angry reaction to the Starting XI, writing on twitter that "If you can't make money out of someone, you don't play."
La Joya himself mended bridges by appearing in the post-game conference with Scaloni, having his cheek affectionately pinched by the Coach.
Even better, Scaloni defined him as a "phenomenon".
"You think I have a problem with him? He's a phenomenon,"
Scaloni said.
"What happened is we didn't train during the week. It's a big one."
"There is a spectacular relationship. He is an amazing boy. We have to look for a solution to see how he feels comfortable."