Argentina legend advises Messi to leave the national team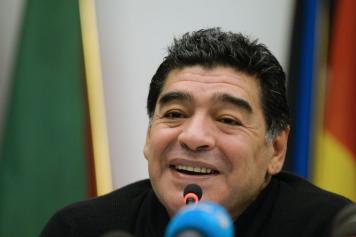 01 October at 14:40
One of the biggest legends of football and life-long symbol of the sport, especially in Argentina,
spoke to Buenos Aires-based newspaper El Clarin
about the future of his compatriot Lionel Messi in the national team.
"I would advise Messi to not come back to wear the
Albiceleste
shirt and to retire from international football," Maradona said.
"It seems that all the faults are his, but it is certainly not Messi's fault that he is not world champion. Argentina does not excite me anymore, we have lost the passion," the former Napoli man added.
Since making his debut in August 2005, Messi collected 128 appearances for his country and scored an incredible amount of 65 goals. He played for Argentina at 3 World Cups and has also won an Olympic Gold Medal in 2008. He has led the country as captain since 2011.
One of the successes that the Barcelona superstar lacks is one that Maradona can boast, that is the World Cup trophy. Messi was closest to achieving this in 2014, but his side lost against Germany in the final in Brazil.