Argentina legend backs Dybala: 'It's hard to play with Messi'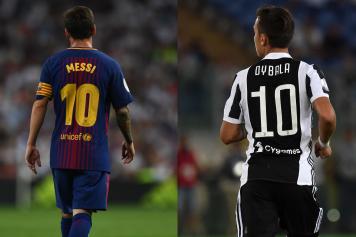 09 October at 16:36
Argentina legend
Mario Kempes
talked to
Super Deportivo Radio
to comment the current affairs of Argentina national team with the
Seleccion
that is in serious danger of not qualifying for the World Cup. Messi and Dybala's side need a win tonight against Ecuador if they want to qualify for the World Cup in Russia.
Earlier last month Paulo Dybala had claimed that he is struggling to play alongside Messi and Argentina boss Sampaoli confirmed last week that the talented duo can't play together.
"They play in the same position",
Kempes said (as quoted by Ilbianconero).
"Dybala is right and who doesn't understand him is a bit 'fool'. Dybala wanted to say that you never know what Messi can do and if you play with him it's hard to find the right position on the pitch. You never know if he will dribble, or pass the ball or shot on goal. The problem is that everything is a problem for Argentina at the moment, I can't think of a World Cup without Argentina."