Arsenal 0 - 0 Chelsea: Tops & flops of the first half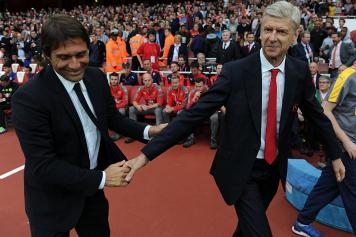 03 January at 21:30
It is all square at the Emirates after an entertaining first half where Arsenal have dominated but thanks to a brilliant Courtois have failed to score.
Chelsea have had their chances but they have come thanks to mistakes from Arsenal's back three, mainly Calum Chambers, but Morata's finishing has let them down to say the least.
TOPS:
Thibuat Courtois:
Fantastic first half from the Belgian international. Made two or three match changing saves preventing his side from going at least a goal down.
Alexis Sanchez:
The former Barcelona man has been as good as he can be when he is on form. Brilliant movement, impossible to read and simply unstoppable. Courtois reason he hasn't scored at least once.
FLOPS:
Calum Chambers:
Calamity Chambers is walking security threat defensively for the Gunners. Time and time again his poor positioning, timing and abysmal read of the game cause an already fragile defensive line all sorts of problems.
Alvaro Morata:
What has happened to the player that was one of the most prolific striker in European football? His lack of confidence is almost physcially tangible and nothing suggests it will change.
Nima Tavallaey Roodsari
Nima Tavallaey Roodsari (@NimaTavRood)