Arsenal and Chelsea rank above PSG and Juve in brand value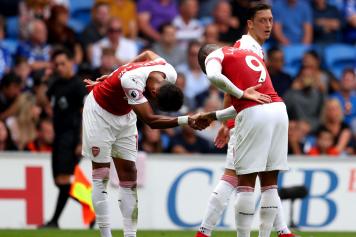 11 September at 15:00
Brand value is of ever increasing importance in today's game, with the market potential and fulfilment of a club almost as important as the team's performance on the pitch.
Financial data company '
Brand Finance
' have released a list of the top 10 clubs ranked by brand value, in which Juventus have been knocked out of the top 10 and PSG have seen a steep downfall to slip below the likes of Arsenal, Liverpool and Chelsea.
The 'brand value' is determined via the amount of fans, both locally and globally, the numbers related to sponsorship and the actual value of the players in the team.
Therefore, Tottenham Hotspur, a club who have not won a trophy since the league cup in 2007/08 and haven't won their domestic league since 1960/61, rank above Juventus, a team who have won their domestic division seven times in a row.
To see the whole list, check out our gallery.
For more news, views and features,
visit our homepage.