Arsenal Coach says transfer window is over: 'too many players'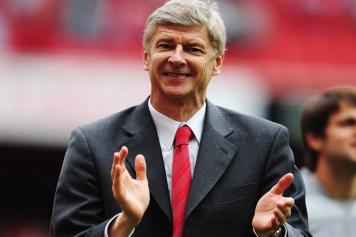 21 August at 13:20
Arsene Wenger claims that Arsenal have a 'big enough' squad as it is.
This news won't go down well with Gunners fans, who generally don't feel that the team has strengthened itself enough.
Yesterday's 1-0 loss to Stoke City has compounded fears that the North London side isn't ready to compete for big silverware this season.
'Many clubs are in this situation that's why the transfer market is quiet. So we have 33 players at the moment. That's too many players!
Asked if he would make any signings, he continued: 'I am not after a game like that just in a transfer mode.
'We are more disappointed than straight away thinking about buying players tonight.'
Arsenal's Coach came under major fire for not buying enough players and focussing too much on youth, something that came back to bite last season when the Gunners missed out on Champions League qualification.
'I expect to sell players first, you know, that's all,' Wenger told the media after a new signing, Jese Rodriguez, downed Arsenal yesterday at the Britannia Stadium.
'I expect some players to go because we have too many players and it's not manageable.
'I believe it's the kind of night when you are angry because not only did we not score with the chances we had, but we made stupid mistakes centrally (for their goal)...we made a stupid mistake for the goal and we were unlucky with some decisions.'