Arsenal, Juventus target Kessié 'ready for a big club'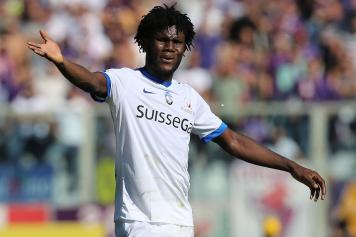 21 November at 15:41
Franck Kessié is probably the most interesting prospects in Serie A at the moment. The 19-year-old midfielder is playing his first season in Italy's top flight and has already collected six goals and two assists in 12 games.
The best
Italian and European clubs
are being scouting the Ivorian starlet who is also being tipped to become the
next Patrick Vieira
.
Arsenal's interest
for him, then, comes as no surprise.
Calciomercato.com,
however, has exclusively learned that Juventus are currently leading the race for the former Cesena star although Atalanta are only open to sell the player in the summer transfer window and not in January.
Despite his young age, Kessié has proved to be
ready to play for a big club and his teammate Marco D'Alessandro confirmed to Italian media yesterday that the talented midfielder is ready to take a step forward in his career.
"He's could already play for a big club", D'Alessandro told media after Atalanta's 2-1 win over Roma yesterday.
"He's doing amazing things. I knew he is a big player and I think he's now ready for a big club."