Arsenal manager refuses to rule out Juve transfer for Ramsey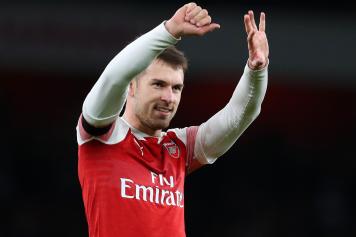 03 January at 20:40
One of Juventus's main targets is Aaron Ramsey, who currently plays for Arsenal. The midfielder's contract expires this summer, which has made him a person of interest on the market.
Earlier today, it was reported that Ramsey had reached an agreement with Juventus for next season. When questioned about the matter, Arsenal's manager, Unai Emery, made it clear that he wants Ramsey to remain at least until the end of the season.
"Today I want him with us, at the end of the season will be the moment in which he can leave to go where he wants. There have been negotiations with Juve? I don't know anything,"
he began
.
"I want him to remain concentrated every day on training and think about the next game against Blackpool in the FA Cup. I see him very concentrated, for example on Tuesday he played 15 minutes and scored and played well," he concluded.