French reports: Alexis Sanchez is currently in Paris...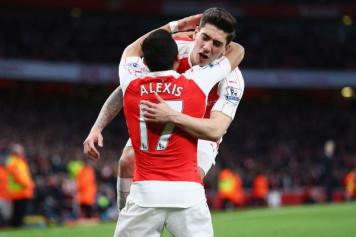 12 August at 23:03
Alexis Sanchez' future is still in doubt as Arsenal are in a diffcult situation. The player's contract will be expiring next summer as talks for a renewal haven't led to anything conclusive. Arsenal know that this may very well be their last chance to cash in on him (if he doesn't renew his deal with the club soon). If they decide to keep him on an expiring contract, then the chances of him walking away on a free transfer next summer are pretty realistic.
According to Nicolas Hortus (via the Dailystar)
, the Chilean star is currently in Paris (even if the news seems to be unconfirmed yet). Does this mean that he will be joining PSG? It could be but not for sure. Paris might be his main spot to negotiate with other clubs too. Let's not forget that Bayern Munich, Manchester City and Antonio Conte's Chelsea are all interested in him as his future remains a mystery (Arsenal are also trying to retain him)... .
Arsenal have already acquired Alexandre Lacazette who could potentially be his replacement but nothing is sure as of now.