Arsenal shareholder's worth grows by $3 billion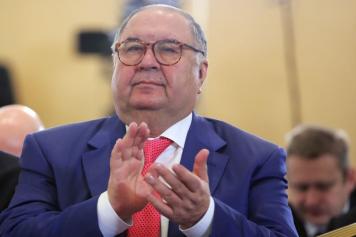 21 March at 12:30
As the future of their manager continues to dominate the sports pages, one of Arsenal's minority shareholders has seen his wealth grow by a staggering $3 billion.

In figures released by Forbes
Alisher Usmanov's
personal net fortune is now worth $15.2 billion which, according to
The Mirror
, is almost double that of Chelsea supremo Roman Abramovich. Usmanov owns 30 per-cent of the north London club who's majority shareholder, Stan Kroenke, is currently reported to be worth $7.5 billion.
Arsenal fans have made their feelings known in recent months of their club's lack of activity in the transfer market and have called for current boss Arsene Wenger to step down at the end of the season.

Forbes lists Usmanov (who is not currently a board member at the club) as the 66th richest man in the world whereas Kroenke currently stands at 182nd. Latest reports suggest that Wenger is about to sit down this week and inform the board of his decision about his future.