Arsenal, Spurs sniffing around Man United malcontent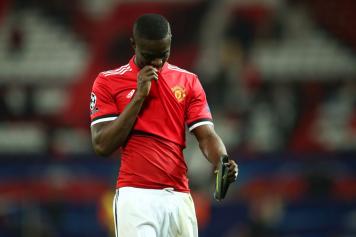 17 September at 16:15
Eric Bailly's Manchester United future could well be in doubt if the latest reports are accurate.
The Ivorian was an indispensable player when he first joined the Red Devils three seasons ago for €38 million, but the situation has degenerated, and could turn out to be very advantageous for Tottenham and Arsenal.
Bailly's relationship with José Mourinho has reportedly degenerated in recent weeks, and the former Villareal defender believes he's being scapegoated for the Mancunian side's Matchday 2 loss to Brighton.
The Mirror believe that both Tottenham and Arsenal are interested in bolstering their back lines with the centre-back.
Bailly has barely played since the Brighton loss, and was concerned as early as two weeks ago that his chances of first-team football were low, both in the present and the future.
With the likes of
Marcos Rojo, Chris Smalling, Phil Jones and Victor Lindelof all rivalling him for a starting berth, the Ivorian could be tempted to move away.