Arsenal told that Mainz star, ex U-21 Captain won't leave this summer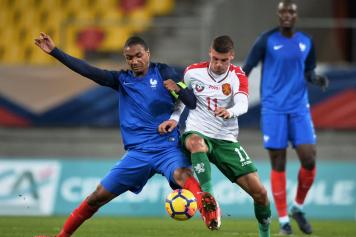 16 May at 13:10
It appears that it won't be so easy for Arsenal to sign Abdou Diallo, if current club Mainz are to be believed.
The Gunners have been linked to the left-back for a while, but it appears that the Bundesliga side won't be pressured into signing.
"We are not willing to let him go after just once year", sporting director Rouven Schroder told Kicker.
"He is a player who will increase in value."
Diallo is known for his good technique and solid defensive skills and, at only 22, has done well for himself in Germany, starting 27 Bundesliga games and scoring twice.
Not bad for a player who was recruited from Monaco's academy last summer for only €5 million.
Diallo is a former France Under-21 captain, and has been on the North Londoners' radar since the January market at the very least.
Diallo wouldn't be the first Bundesliga player to end up at the Emirates, with Pierre-Emerick Aubameyang, Granit Xhaka, Mesut Ozil and Henrykh Mkhitaryan all previously plying their trade there.