Arsenal, Torreira avoids talking about Ramsey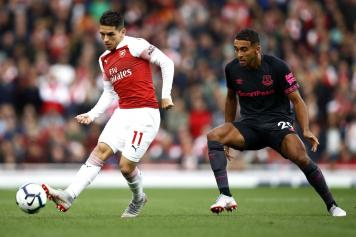 13 January at 19:50
Lucas Torreira left Sampdoria as well as the Italian Serie A last summer as he joined Arsenal in the English Premier league. Torreira has been doing well in England as the little midfielder recently returned to Genoa for a small vacation. Here is what he had to say as he talked to
Sky Sport (via Calciomercato.com):
'Genoa? Well I am always happy to return to Genoa that's for sure. There are many things about Genoa and about Sampdoria that I miss a lot so I am happy to be back here. I will be seeing a lot of old friends tonight so I am happy. Gabbiadini to Sampdoria? Let's hope that he does well, he is a great player. I really hope Sampdoria keep on doing well since I grew up here. I am now an Arsenal player but I will always cheer Sampdoria on. Did Ramsey ask you about Italy and the Serie A? No nothing on the matter, let's see...'.
For more news on the matter you can visit Calciomercato.com right here right now.