Arsenal want Max Allegri to replace under-siege Wenger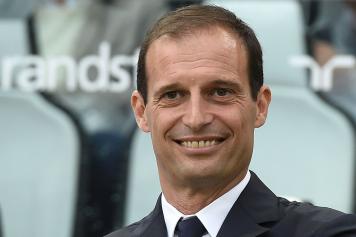 13 March at 19:35
Arsenal are interested in recruiting Max Allegri, according to the latest report.
The Star claim that the Gunners' chief executive, Ivan Gazidis, was "hugely impressed" by the Bianconeri's performance against Tottenham, earning an unexpected 2-1 win on the road in the Champions League Round of 16 tie.
The Italian is one of the more in-demand Coaches around, and has helped Juventus make two Champions League finals.
Gazidis was fascinated by the "collective spirit" showcased by the Old Lady, who recovered from the 2-2 draw at the J Stadium.
While the Gunners, for their part, have a Coach who appears to be completely out of touch, and has failed to qualify for the Champions League last season.
Arsenal are currently 12 points short of fourth place, condemning their season as a failure.
Allegri has been linked to PSG, Chelsea and Real Madrid too, in recent months. He has won three straight Serie A titles with Juventus.