Arsenal: We will back Emery with transfer budget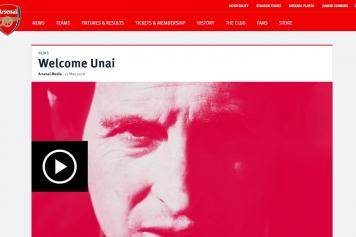 24 May at 14:50
Arsenal are promising to back new Coach Unai Emery, if Ivan Gazidis is to be believed.
The Arsenal chief executive's latest statements seem to deny that the Gunners will only offer their new Coach only €57 million (£50m) for his transfer kitty.
The suspicion among some fans was that Emery is being brought in to play the same role he did at Sevilla, where he was able to do get the best out of Monchi's clever transfer bargains.
Emery was chosen ahead of Mikel Arteta, with suspicion rife that the 36-year-old wasn't believed to be experienced enough for the role by some within the club.
Speaking in a press conference, Gazidis said that: "We don't discuss our budgets publicly, but we are a public company.
"If you want to look at our accounts you can. We run a self-sustaining model and we will continue to.
"Money has always been made available for our managers.
"All our resources will be available for Unai to develop the team."
This isn't very specific, especially considering that it is widely believed that Arsenal need a number of defenders and midfielders to make their side competitive.