Arsene Wenger has no concerns over Sanchez commitment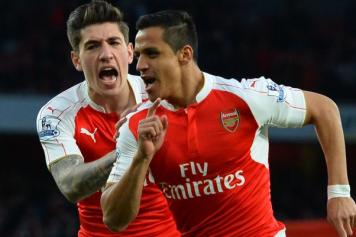 15 August at 15:05
Arsenal boss Arsene Wenger is not concerned over whether star attacker Alexis Sanchez' form will waver during this final of his contract, according to the
Daily Mirror.
The Chile international has only one year left in his contract and there are fears that his concentration might be affected by the possibility of moving on next summer, but Wenger has insisted that this won't be the case.
"You could say as well the other way round," he told beIN Sports.
"The real question we have to answer is does the hunger index increase or decrease when you have a short contract or a long contract?
"I would be on the opposite side. That means the hunger index is higher when the contracts are shorter and it decreases naturally when the guys have long contracts."
Jacque Talbot
Follow:
@Jac_talbot