Arsene Wenger praises Arsenal midfielder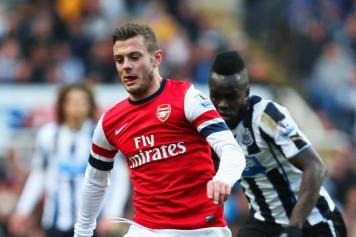 13 September at 15:55
Arsenal boss Arsene Wenger has complimented the gumption of midfielder Jack Wilshere, ahead of the Gunners match against Bundesliga side Cologne, with the French manager insisting that the England player is working very hard in training,
according to Sky Sports.
"There was always a huge pressure on him to come back as quickly as possible and to expect a lot.
"He's on a good way in training. He's getting stronger and stronger every day, and that's what we want from him.
"He was injured at the start of the season from last season, so he was a bit behind the other players but he's getting better and better.
"Every game is an opportunity for him and this season's a good opportunity for him as well."
Arsenal have had a mostly poor start to their season, with a heavy defeat in the Premier League to Liverpool duelled with a poor transfer window fuelling supporters disgruntlement at the club.