AS Roma will try to be like Juventus in their imminent Serie A meeting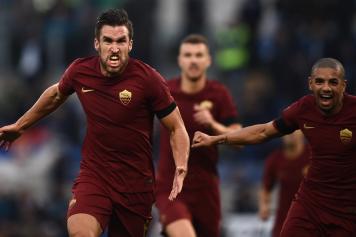 15 December at 09:41
What would Luciano Spalletti like for Christmas? Well, more than anything else he wants his Roma team to be like Juventus. That doesn't mean swapping red and yellow for black and white. What it comes down to is mentality. "We've got to be like Juve," he explained in mid-November. "We've got to win as much as them and have the same objectives as them."

It's a message Spalletti has been beating into his players week after week, so much so you could be forgiven for thinking Roma have now adopted Juventus' motto: "Winning isn't important, it's the only thing that counts." Just listen to what Spalletti said before last Thursday's Europa League tie with Astra Giurgiu. "We want to become the kind of team that goes out on the pitch only to win."

Don't be fooled into thinking this is a banal cliche. In Trigoria it amounts to a "cultural revolution" and one that was started by Roma's director of sport Walter Sabatini five years ago. The aim of it was to get everybody at the club "to think about victory not as a possibility but as a necessity." At his goodbye press conference in October, a regretful and deeply self-critical Sabatini confessed to feeling he had failed in this mission. And yet his revolution is not in retreat. It goes forth with Spalletti.

At the final whistle on Monday night, the camera fixed on him staring indifferently into the distance. You wouldn't have thought his team had just won an 11th straight game at home and not just any game either. It was against Milan who travelled down to the capital level on points with Roma for what was billed as a play-off to decide which of them is Juventus' No.1 title challenger.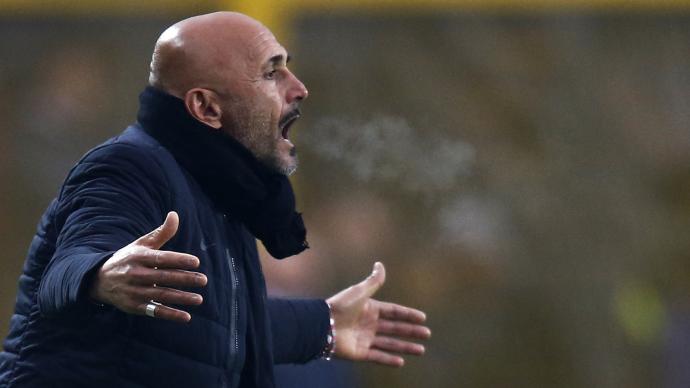 What then was eating Spalletti? True, Roma had rode their luck in the first half. Fortunately for them Milan hadn't changed their penalty taker from the previous weekend. M'baye Niang missed again and Wojciech Szczesny made up for giving the spot kick away by doing his homework and noticing that the striker switches sides after every penalty miss. It was a shame for Milan who deserved to be in front at the interval.

Diego Perotti's lack of defensive discipline allowed them time and again to beat Roma's press and get numerical superiority down the right. Roma couldn't get near them and when they did recover the ball, they struggled to get anything resembling a passing game going as Andrea Bertolacci stuck to Daniele De Rossi like glue. Without Mohamed Salah, they couldn't get out and stretch their opponents either. They missed his acceleration. Edin Dzeko managed to trouble Gigio Donnarumma on a couple of occasions but the absence of his wing-man meant he was generally isolated.

For the second week running Roma's opponents got the better of them in the first half on the balance of play. It was a concern ahead of Saturday night's visit to Turin to face Juventus. But Roma then showed something that compels you take them that little bit more seriously as title contenders. They effectively 'did a Juventus'.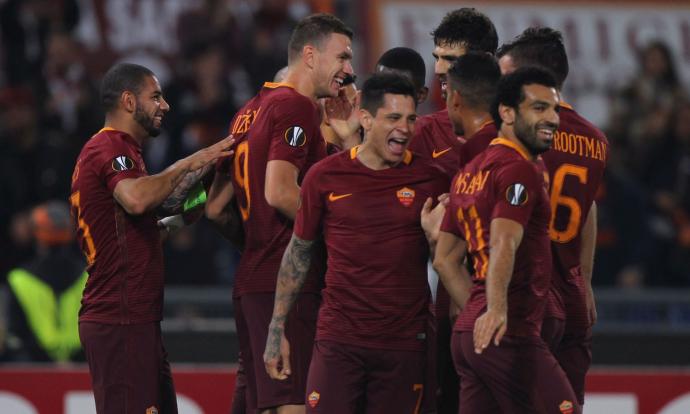 Roma stayed in the game, kept their heads and found a way to win. It wasn't pretty, but this in itself represents progress of sorts. "We still have to play beautiful football to bring all three points home," Spalletti observed earlier this season. It was a back-handed compliment. As Juventus coach Max Allegri is fond of saying you get no points for style and this is what Spalletti is driving at. "You can also be smart and not beautiful and still bring all three points home," he added. The pursuit of the aesthetic has to be secondary. There is a beauty to be found in winning ugly.

"Juventus are masters at winning games like these," Daniele De Rossi said after Roma beat Pescara 3-2 a fortnight ago. By 'games like these' he means the ones other teams take for granted and don't get up for. For now at least, it appears Spalletti is succeeding where Sabatini insists he failed in effecting a shift in mentality. He has perhaps put more work into this than anything else this season.

Rather than fixate on how much money Juventus make, their transfer spend and strength in depth, Spalletti and his senior players believe this is the principal difference between them and the one they can do most about. Against Lazio and Milan, they were second best for 45 minutes - Roma actually didn't have a shot on target in the derby until the 53rd - but they won. Dzeko didn't score on either occasion, but they won, showing resilience and a willingness to dig deep.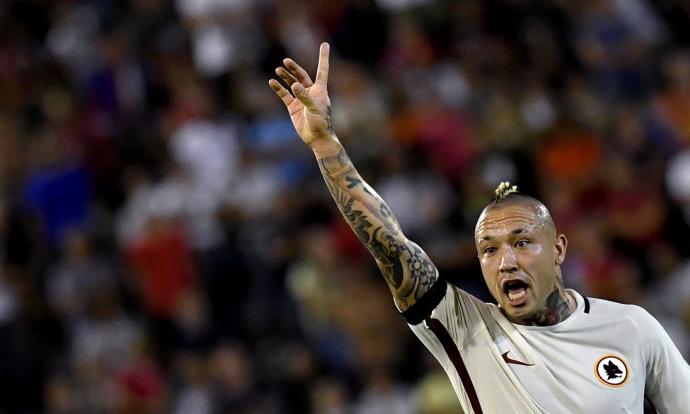 Spalletti also did his part, making critical in-game adjustments. In the derby, he stopped Lucas Biglia running the show by getting Perotti and Nainggolan to switch who they were marking. On Monday, Kevin Strootman and Nainggolan swapped positions at half-time. From then on both began to influence the game more. Spalletti changed formation from a back-three to a back-four in each match. The team has undeniably become more flexible under his management. There are more ideas. Roma are more solid too, especially now Antonio Rüdiger and Kostas Manolas are back healthy.

Perhaps it's time people started to trust them more. The fact Juventus are, well, Juventus and memories of the draws away to Cagliari and Empoli are maybe all that is stopping them from doing so. The two points dropped in both of those games is responsible for the four-point gap between Roma and Juventus at the moment. But do think of the strides they have made in mentality. OK the right-hand side seems cursed. Bruno Peres joined Alessandro Florenzi and Salah in the treatment room on Monday and figuring out how to stop Juventus arriving at the conclusion that this might be a possible Achille's heel come Saturday will be high on Spalletti's priorities.

Still encouragement must be drawn from keeping back-to-back clean sheets in big games. The attack is Italy's most prolific, Dzeko is a potential Capocannoniere, and if you cast an eye at the goal difference column Roma are +20, a record only Juventus can better and by only a single goal too. Roma have beaten Napoli away, both Milan clubs and Lazio. Not nearly enough has been made of the fact Spalletti hasn't been in the job a year and has already taken 81 points. Project his points-per-game average over a 38-game season and what you get is 91. However, if Roma really want to be like Juventus and take their crown, they have to win at the J Stadium starting Saturday.

@JamesHorncastle

James Horncastle