Atalanta 3-0 Juventus: Player Ratings - Cancelo a disaster, Ronaldo nightmare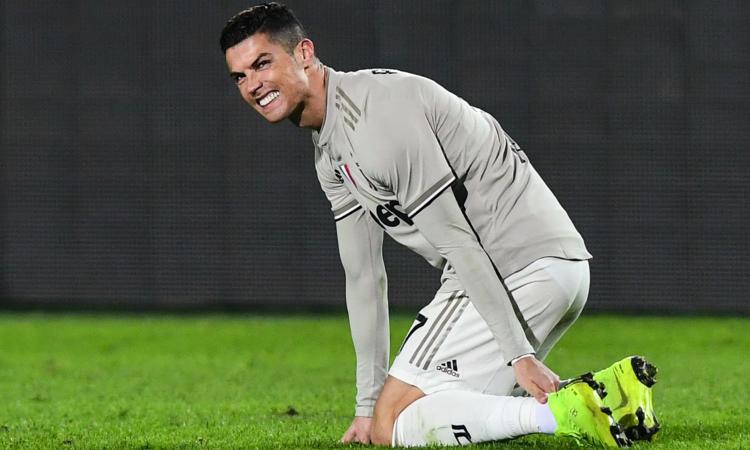 2019-30-01 - 23:00
Juventus collapsed in the quarterfinals of Coppa Italia, losing by three goals to nil against Atalanta earlier this evening. In other words, there will be a new winner of the tournament this year, unlike recent years. Down below are the player ratings.
Szczesny 5.5: Big save on Gomez, but then he was late on Zapata's effort. However, little he can do about the other two goals.
De Sciglio 4: Was solid for an hour as a centreback, but then disaster struck, as the Italian made a huge mistake which allowed Zapata to slot in the third.
Rugani 5: Will be key from here on due to Chiellini's injury. Not a great game today, much like the entire defence.
Chiellini 6.5: Such a shame that he got injured, given how brightly he started the game. It will be felt by Allegri next time, if Giorgio misses that game as well.
Alex Sandro 5: Made several errors, and was never really dangerous when going forward. A performance to forget.
Khedira 5: A ghost in the Bianconeri midfield. Was taken off in the second half, rightfully so.
Bentancur 5.5: He believes in it, never gives up, but almost never leaves a stamp. By now, something more is expected from him.
Matuidi 5: He appeared tired already from the start and was sloppy in the play.
Dybala 4.5: He hasn't scored since December 12th, which of course isn't enough. Not a great game today either.
Ronaldo 4.5: Never really dangerous and sometimes he looked nervous. It's by far the worst Ronaldo we've seen this season, between Chievo, Lazio and Atalanta.
Bernardeschi 5: He was the best Juve player in the first half, then he disappeared from the field.
ATALANTA (3-4-1-2): Berisha 6; Toloi 7, Djimsiti 6.5, Palomino 6.5 (89' Masiello SV); Hateboer 7, De Roon 6, Freuler 6.5, Castagne 7.5; Gomez 6.5; Ilicic 6 (25' Pasalic 6.5), Zapata 8. All. Gasperini 8.