Atalanta, Gasperini reveals why Zapata did not play well in Coppa Italia final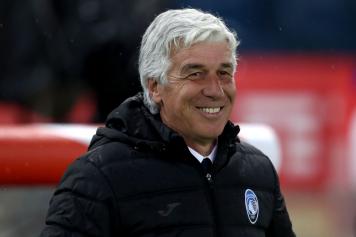 18 May at 15:15
Atalanta manager Gian Piero Gasperini has spoken to the press ahead of the match between his Atalanta and Juve this weekend; a match which could prove pivotal in the Bergamo side's pursuit of Champions League football. Here is what Gasperini said at his conference:
"​Psychologically we are animals. We came out winners from this point of view: we gave up on the Italian Cup final because we have other goals, while for Lazio it was the last chance. Now we play the points for the Europa League or the Champions League. We have been in a competitive trance for months and months, the calendar from January has presented us with challenges on two fronts and our strength has always been to keep the focus on the commitment on duty.

"​Juventus won the championship and is celebrating. If we win, we could also reach third place, losing we would risk staying out of everything. But if the head is strong, the legs are also strong, no ailments, no accidents, we can do it. Allegri's announced farewell on the eve of the last home game emotionally loads the challenge, but we also have the motivations.The beauty of this sport is that you can play your chances until the end in games that always have something to say. Even the last day will be very hard , I don't think it's obvious that Milan in Ferrara against Spal already have the victory in their pockets. Difficulties exist for everyone.

"Zapata not very polished in Rome? He has saved himself for the last two games of the championship, he has the top scorer list to aim at."
For more news, views and features,
visit our homepage.