Atalanta president: 'Ilicic-Inter? For us he is untouchable...'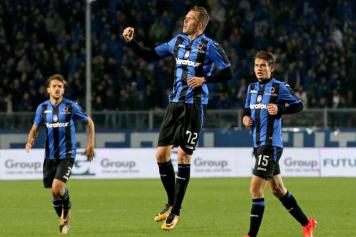 17 May at 20:30
Josip Ilicic has had a great season for Atalanta in 2017-18 as he has attracted the interest of a few bigger clubs. There have been numerous reports linking him to Luciano Spalletti's Inter Milan but for the time being, his future seems to be with Atalanta. Antonio Percassi (Atalanta's president) spoke to
FcInter1908.it
about the Josip Ilicic-Inter rumors as he had this to say on the matter:
"Ilicic to Spalletti's Inter Milan? These are only rumors, for us he is untouchable. Is it true that Inter Milan already have his medicals scheduled? This is completely false and I don't want to add anything else on the matter...".
Ilicic appeared in 43 games on the season (with club and country) as he scored 16 goals and added 10 assists to date. He has been very good this season as it remains to be seen who he will be playing for next season. Inter want him but will Atalanta budge?