Atalanta star Papu Gomez: 'It gives me a lot of joy to make Bergamo so happy, I don't want Lazio move'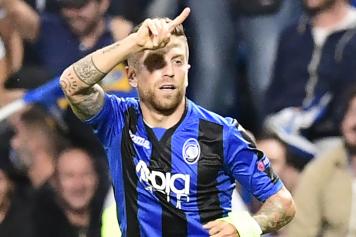 14 May at 21:15
Atalanta star Alejandro 'Papu' Gomez has said that it gives him a lot of joy to see the people of Bergamo happy and has said that he will stay at the club despite interest from Lazio.
Atalanta's season has made headlines all across Europe. Giampiero Gasperini's men are fourth in the league and have a strong chance of finishing inside the top four. The 31-year-old has scored six times and has assisted ten times in the Serie A this season.
In an interview that Gomez
at a press conference
in the Stadio Olimpico earlier today, he confirmed that he will stay at Atalanta.
He said: "I know there was a great interest in Lazio for me, but it didn't effect me. I have always said that with Atalanta competitive at great levels, as we are doing this year, I would have stayed without even discussing it."
On what winning the Italian Cup will mean to Atalanta, Gomez said: "I've been in Bergamo for five years, I don't know if I can consider myself a flag like De Rossi in Rome, for example. I know I am important for the team and for my team-mates. These years we have all grown together, and this makes me proud and happy for the contribution I have been able to make to reach the goals we have set ourselves, like going to the Europa League. Bringing this joy and joy to the Bergamo public really makes us happy. "