Aubameyang; "It's not the right time to move to Real Madrid, I want to win with Dortmund"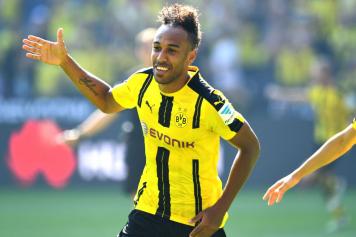 15 January at 12:30
Having scored the opening goal of the Africa Cup of Nations 2017, Gabon striker Pierre–Emerick Aubameyang has also been speaking about his future. In an interview with RMC, the 27-year-old, subject of huge speculation linking him with a summer move to Real Madrid dismissed any notions that he would be leaving the Bundesliga at the end of the current campaign.

He explained that; "For now I'm very happy at (Borussia) Dortmund. I've had enough of talking about it but this is not the right moment for me to join a club such as Real Madrid. Dortmund is a top club but it's not like Barcelona, Real or Bayern Munich. I'd be delighted to win a league title here and his is something I hope I can do".

Aubameyang is one of the most in-demand strikers in Europe with reports suggesting the Spanish giants had were prepared to offer Dortmund around €100 million to bring him to the Santiago Bernabeu.