Ausilio's plan for Brozovic's renewal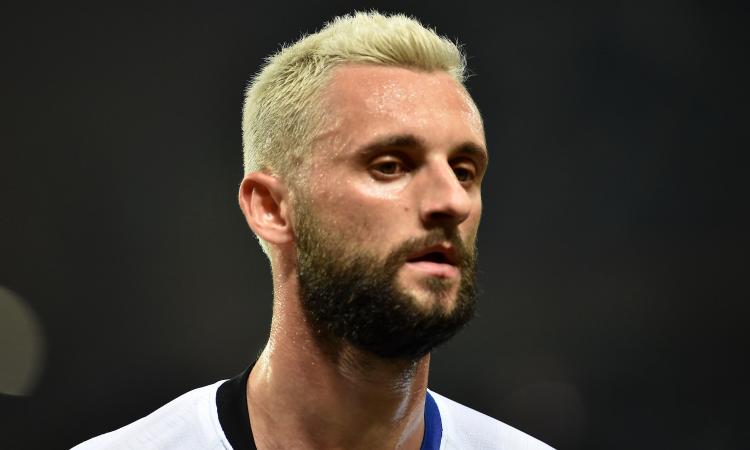 2018-23-09 - 20:52
"You must find Brozo more". Screams that were heard even in the stands, with the unmistakable mark of Luciano Spalletti,
more and more grateful and in love with his "epic midfielder".
Because when Inter starts to get stuck in the slow and unproductive game construction, there is only one remedy to try and change things: look for Brozovic with insistence, starting from the first touches. The player who was not as involved last year because of his lazy and indifferent attitude, is no longer a problem and has become a solution. The solution.
LOVER OF RISK
– In a fairly flat midfield and prone to a somewhat professor-like play, the Croatian midfielder is the only lover of risk, the only one who tries to play the game without caring about the consequences. A matter of class and personality, sometimes even unconsciousness, but that is always necessary when playing at difficult stadiums.
To shed light on the night in Genoa, in addition to the famous lantern, there was also Brozovic, who has prolonged the pleasure of many Nerazzurri fans still in ecstasy from the triumph against Tottenham in the dying minutes of the game. Victories in extremis, like the one the Croat gifted at the Luigi Ferraris, are very valuable.
INTER'S PLAN
– A nice habit, to win in the last minutes. Especially if the risk could be calculated, but it is not. Yet this habit shows a certain personality in Spalletti's team, which never gives up, but always looks for the decisive moments. Moments that often come from the feet of Marcelo Brozovic.
Piero Ausilio wants to try to "tie" the player further to Inter, prolonging the contract that is due to expire in June 2021. Renewal, adjustment of salary and increase of the 550 million release clause (valid only for abroad), this is the plan that Inter has in mind. But to reach the white smoke, it will be necessary to offer the entourage of the player a top salary, equal to that of other players considered important. In short, no less than 3.5 million euros per season.
LEADERSHIP
– Spalletti obviously hopes for the success of the negotiation, also because the Croatian midfielder has seemingly matured over time, both from the view of the weekly commitment and that of the consistency of performances.
Many highs and very few lows for Brozovic, more and more important for the group led by the Tuscan technician, who after a long time begins to recognize what is necessary to get the most from his Croatian gem.