Bacca-Milan, divorce imminent?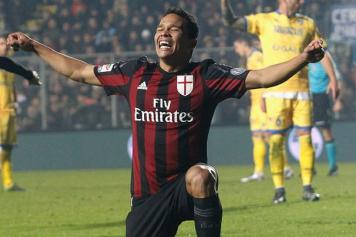 23 April at 09:53
Carlos Bacca's departure from Milan in June is a very real possibility according to Tuttosport.

The player, who apologised via Instagram yesterday for his show of dissent after being substituted on Thursday evening against Carpi, looks to be on borrowed time at the San Siro.

When he joined the club last summer, the 29-year-old knew that he wasn't going to play in the Champions League this season, but he would not have imagined that he would also be absent from next season's competition. This is now something that he wants to change.

ACCOUNTS IN THE RED
Another factor could be the current financial health of the rossoneri, a reported €90 million in the red, the club may have to sacrifice their striker in order to recover some of the €30 million that they paid to Sevilla for his services last almost 12 months ago.



Steve Mitchell @barafundler