Bad news for Man City, Chelsea: Aubameyang 'never tempted' with EPL move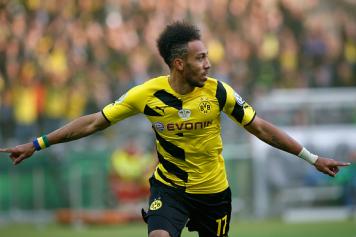 02 October at 12:25
Pierre-Emerick Aubameyang has never been
"tempted" by the Premier League.
The scorer of 13 goals in an excellent start to the season, the Borussia Dortmund striker has ended up on the transfer radars of PSG, Real Madrid and Manchester City.
Man United and Chelsea are also known to be interested in him, as well as Liverpool, who are managed by former Coach Jurgen Klopp.
"I was never tempted by the Premier League," he said on French TV Show Telefoot.
"It's simply a personal opinion."
PSG reportedly decided that the French player was too expensive this summer, when Borussia claimed that they had given him several weeks to make a decision on his future, only for nothing to really materialize for the 28-year-old.
"I'm very happy to have stayed at Dortmund because I realise that it's my family," he added. "I feel very comfortable there and things have started well this season."