Bad news Real: Salah says he has 'future plans' at Liverpool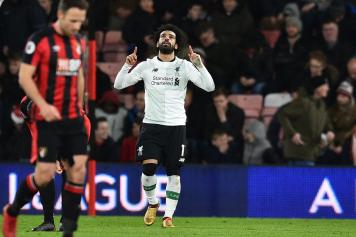 11 May at 10:45
Mo Salah has shot down any notion of leaving Liverpool.
The Egyptian is currently riding a wave of enthusiasm, his miracle season resulting in 42 goals and the Anfield side reaching the Champions League final.
Acquired for only €45 million, the former Roma man has been linked to a potentially huge Real Madrid spend, which reports have agreed to be in the region of €200m.
Yet speaking to the Telegraph, the former Chelsea reject said that he had "future plans" at Liverpool.
"I'm very happy here, I'm very happy and everything is fine.
"Of course I have ambitions for the future with Liverpool. As you can see we had a great season and now we are in the Champions League final and everyone is excited.
"It is just the start. This is my first year here and it is the same for some other players. I didn't watch all the games last season of the team but this year we have had an unbelievable year."