Bad news United fans: Boateng 'persuaded' to stay at Bayern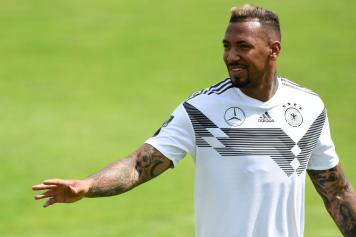 08 August at 14:38
It appears that Jerome Boateng
isn't going anywhere.
The German international has gone as far as to turn down Manchester United's advances by calling José Mourinho and telling him that he wants to remain at Bayern Munich.
The former Man City defender was seen as the piece that would finally complete the Red Devils' defensive puzzle, and talk of a €75 million transfer fee was beginning to intensify in the last few days.
Karl-Heinz Rummenigge had even gone as far as to say that "if any offers come for Boateng, we are ready to take them into consideration."
Boateng, who is 29, had spoken earlier in the summer about "new challenges", but it looks like a chat with new Coach Niko Kovac has put his mind at rest.
The Mannschaft star was also wanted by Paris Saint-Germain, and is considered to be one of the best defenders in the world at the moment.