Balague: Liverpool open to negotiation over Coutinho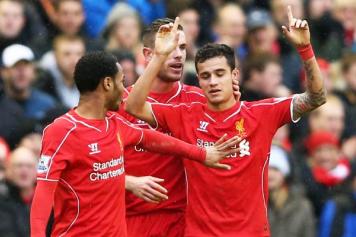 03 January at 16:30
Barcelona are readying an offer for Philippe Coutinho, and Liverpool look to be open to negotiating, according to famous journalist Guillem Balague.
The Spanish reporter has great sources, who told him that:
"Barcelona will make an offer (€110m+£40m) which are preparing (not sent yet). LFC have soften their stand and ideally they would want a replacement ([Naby]Keita early?)."
Coutinho was the subject of three offers from Barca last summer, but Liverpool never caved in, despite their man asking to be sold.
Ever since it has been confirmed that Barcelona's dressing room wants the Brazilian to join. He scored 13 EPL goals last season, adding another seven in the current campaign.
And as Balague writes, it looks like the Reds are actually open to negotiation:
"On future: LFC's tone has changed -it seems they are open to all the options. Sell now, sell now for the summer. Keeping him beyond then seems the very last option. But no offer from FBC has arrived... yet."
Check out Balague's tweets below:
What we know on Coutinho: Barcelona will make an offer (€110m+£40m) which are preparing (not sent yet). LFC have soften their stand and ideally they would want a replacement (Keita early?). He wants to go now and won't play in FA Cup. But that is it... for now pic.twitter.com/9iUj4nralS

— Guillem Balague (@GuillemBalague) January 3, 2018
Coutinho will not be "fit" for the the FA Cup game on Friday vs Everton. On future: LFC's tone has changed -it seems they are open to all the options. Sell now, sell now for the summer. Keeping him beyond then seems the very last option. But no offer from FBC has arrived... yet pic.twitter.com/rFGyFuXqzF

— Guillem Balague (@GuillemBalague) January 2, 2018