Bale: We're calmer, play more as a team without Ronaldo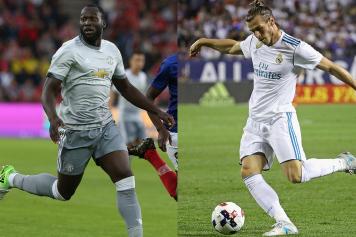 17 September at 15:45
Gareth Bale has made a rather interesting claim about Cristiano Ronaldo's departure,
claiming that things may have calmed down since the Portuguese star's departure.
The Merengues haven't made a bad start to the campaign, and are currently second behind Barcelona, though they did drop two by drawing against Athletic
Bilbao at the weekend.
Speaking to the Daily Mail, Bale said that the team may have "relaxed a little" since CR7's departure for Turin, which ost the Bianconeri €105 million.
"It's obviously a little different without such a massive player, maybe we're more relaxed," Bale said. "I think we play more as a team, we work more as a unit than as a single player."
Bale has done very well out of Ronaldo's departure: while the Portuguese star netted his first Serie A goals at the weekend, Bale has already got three in four games.
Struggling to start last season (something that "angered" him), the Welsh international now looks a surefire key player under new Coach Julen Lopetegui.