Ballon D'or vote from Comoros was falsified and fake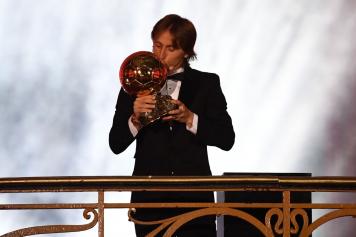 07 December at 19:10
A report from IlBianconero states that a journalist who had given his vote for the Ballon D'or doesn't exist and FIFA faked his name and his votes.
The Ballon D'or was won by Luka Modric, ahead of the likes of Cristiano Ronaldo and Antoine Griezmann as the votes of one journalist from every country was taken into account to decide the winner.
But it seems as though the journalist who was said to be from Comoros, doesn't exist. Someone called Abdou Baina had supposedly cast votes from the country's side, but a photographer who works for the same newspaper that Baina was 'working' for has said that there is no one called Abdou Baina who works for them.
The photographer Toimimou Abdou
also claims t
hat the newspaper has been closed for the last six years.
He said: "I'm surprised to see that Albalad Comores still exists. " The reality is that this newspaper has been closed for almost six years. In this environment, there has never been a journalist named Abdou Boina."
This comes after a journalist from Trinidad and Tobago had said that his votes had been falsified.
For more transfer news and updates, click here