Balotelli criticises Alves for comments about Astori's death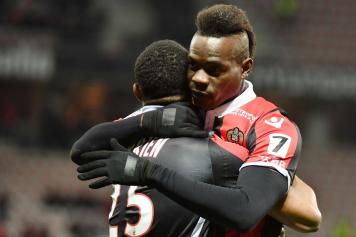 07 March at 18:30
Former AC Milan and Inter striker Mario Balotelli has criticised Dani Alves for making insensitive comments about the recent tragic death of Fiorentina captain Davide Astori.
The 31-year-old Fiorentina defender and captain Astori was found dead in his hotel room in Udine hours before he had to captain the La Viola against Udinese on Sunday. Astori had played for Italy multiple times and had also plied his trade with Roma and Cagliari.
Alves' comments about the death of Astori have already attracted a fair share of criticism, but Balotelli took to his
Instagram story and let it lose
on the former Juventus and Barcelona full-back. The Italian said: "He could have spared it. He had to give condolences and that's, even I could have said bullshit."
"He can't make these comments about death. He said things that have nothing to do with it. Astori was a good and polite boy, I played with him in the national team. Unfortunately, I won't be able to go to the funeral because of training, otherwise I would have taken the car and gone. "
"This is something that happened despite the regular check ups we footballers have once a month and its scary because he died in the bed and nothing really happened. It is easy to go to heaven."
Kaustubh Pandey(@Kaus_Pandey17)