Balotelli teases Serie A return amidst Inter and Napoli rumours, where should he go next?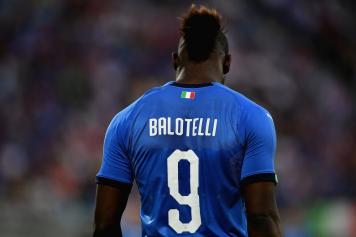 01 July at 11:30
Yesterday, we, at CalcioMercato.com, discussed reports that Mario Balotelli is teasing his return to the Serie A; with talks about his future set to take place within the coming week.
Speaking on the matter, Balotelli said "
I'm on vacation and I still have a few moments of relaxation. In a few days I'll come back to thinking about football and my future."
Both Napoli and Inter Milan are said to be interested, whilst alternative suggestions report that he could work well with, or as a rotation option for, Ciro Immobile at Lazio. We're going to take a look at what next for Balotelli and where exactly he could thrive.
Napoli
The apparent favourites for Mario Balotelli have been Napoli and, with Maurizio Sarri apparently headed to Chelsea, Carlo Ancelotti is said to be very keen to bring him to Naples. A main criticism of Napoli this season could be that they struggled and suffered from a lack of a finisher; a proven goalscorer in the same vein of Mauro Icardi and Ciro Immobile.
Balotelli can offer this and, as proven by last season when he scored 24 in 32 in all compeititons for Nice, Super Mario could be a quality addition to Napoli's side. Whether or not Ancelotti adopts Sarri's 4-3-3 which has brought great success to Naples, Balotelli can fit into a variety of roles as a forward; whether a poacher or a more complete forward.
Inter Milan
There is a very real danger that Mauro Icardi could be snapped up by a top club. Juventus are interested, with both Mandzukic and Higuain linked with moves away, whilst any of Europe's elite could come calling for Inter's prime goalscorer.
Balotelli could be easily identified as a quality replacement, whilst the option for the two forwards to play onside would be viable too. Having played for Inter's city rivals AC Milan, Balotelli could bring controversy back to the San Siro however and Inter may choose to pursue other options.
Lazio
The final option for Balotelli could be a move to Lazio and the Stadio Olimpico, where he would serve alongside, or as a strong rotation option for, prolific forward Ciro Immobile. Immobile tied with Icardi for Serie A goals this season and Lazio only missed out on Champions League football because of an injury suffered by 'King Ciro' at the end of the season; leaving Felipe Caicedo to play, and miss a glorious opportunity, in Lazio's draw with Crotone in May.
A number of top journalists and coaches have suggested that Lazio and Balotelli are a match made in heaven – but the player's wage demands may be a bit too much for Lazio to pay up.
@snhw_