Barca legend Xavi 'I would never sign someone who has left the club'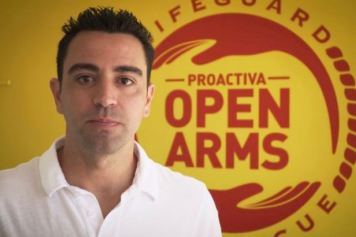 13 July at 22:35
As reported by As.com, former Barcelona great and legendary Spanish midfielder Xavi is never one to hide his true feelings or thoughts when asked candidly on particular subjects. When asked recently about his opinions regarding the signing of Bellerin from Arsenal, a player who group up in Barca's La Masia youth academy before moving to the Premier League. Xavi's response was, "I would never sign a player who has left Barca."
ON BELLERIN - "I haven't seen him play too much, but I will say one thing: it would be difficult for me to sign a player we already had. I would not like to participate in resigning players that left. At 16 or 17, why did they leave? I see it as baffling and I don't understand it. It suprises me greatly what they have done like Mboula and Eric García. I would not bring them back in the future. That's my philosophy: you were here, you wanted to leave and now you don't return."
ON HIS FUTURE - When asked by Mundo Deportivo the ex Spain captain was not shy to give his intentions to return to Barcelona. "It is the objective and I don't hide it. I have a lot of hope that I can work for Barcelona. I don't know about working in the dugout but I see myself more on the bench than in the office and that's clear. To train Barcelona is a dream, but for that you have to be very prepared and it demands a lot of you."
ON VALVERDE AND VERRATTI - Xavi also spoke about Ernesto Valverde, the incoming coach at the Catalan club. He says that with Valverde, "Barca is 100% correct." Before signing off, Xavi says he agrees with Barca's interest in Verratti as he is "one of the top three in his position in the world."
@davidbaleno