Barca target: I have always preferred PSG, ever since I could kick a ball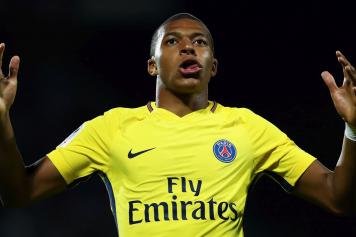 24 October at 17:15
Kylian M'Bappe has denied that he was interested in Barcelona this summer, claiming that he
"has always dreamed" of playing for current clubs PSG.
The 18-year-old joined the Ligue 1 contenders this summer, scoring four goals in nine games in all competitions since his €180m move transfer.
He netted a stunning 26 goals in all comps last season as he suddenly exploded onto the scene.
Yet a recent interview with Josep Maria Minguella, an intermediary close to M'Bappe's family, revealed that Barcelona were actually M'Bappe's favourite destination.
The French star has denied everything, however.
"I'm a PSG
player today, and it's the destination I always dreamed of, ever since I first kicked a ball," the Frenchman explained to Tuttosport.
"I want to win everything with this shirt. When everyone was talking of my transfer, I let others take care of it, because my thoughts were clear on that: I didn't want to play for anyone that wasn't PSG."