Barca target: transfer rumours were 'difficult'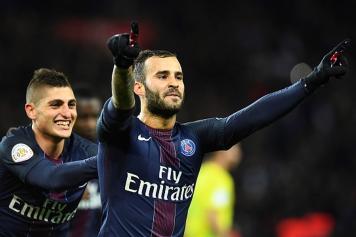 31 August at 15:40
Verratti says it was "difficult" to deal with transfer speculation this summer.
The Barcelona target is alleged to have handed a transfer request to Paris Saint-Germain, with many reports indicating that he had doubts about the Ligue 1 side's competitiveness.
A recent interview with team-mate Adrien Rabiot saw the Frenchman say that Verratti and Marquinhos "asked themselves some questions" about the club's future.
"It was a bit difficult," said Verratti in a recent interview (via FourFourTwo), "with my former agent, we were and still are friends, but some things did not please me and I made the choice to change."
​Verratti has played a key role at Paris Saint-Germain in the last few years, but was angered by the 6-1 Champions League loss to Barcelona.
"I had a discussion with the club, because there were things that were wrong or that I did not understand.
"Now I am happy to be part of this project, one of the most ambitious in Europe, and a player like [Julian] Draxler, who is one of the best players I've ever played with, could be on the bench."