Barcelona 3-0 Chelsea: Conte full of praise for 'extraordinary' Messi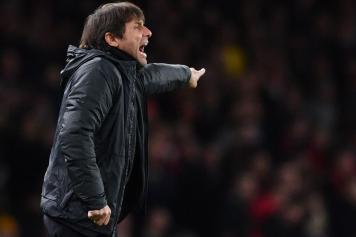 14 March at 23:45
Chelsea manager Antonio Conte spoke to the media in the aftermath of his side's 3-0 defeat to Barcelona at Camp Nou. Here is what he had to say:
"If you watch the game you can see the final result is unfair. Our start was terrible, to concede a goal after only two minutes, but after this we tried to play football. Over the two legs we hit the post four times.
"It is a pity. At the same time, I must be honest. I must be very proud of my players – they gave everything and we have to continue in this way, with this will to fight and desire to fight together.
"Messi? It's right to recognise a super, super, super, top player. We are talking about a player who in every season is able to score 60 goals. We are talking about an extraordinary player. The best in the world.
Conte also said he thinks Barcelona will be among the favourites to win the UEFA Champions League this season, along with Juventus, Real Madrid and Bayern Munich.
Jordan Russell (@JordRuss96)