Barcelona, Arda Turan's agent: 'Arsenal? No offers have been made'. As for Isco...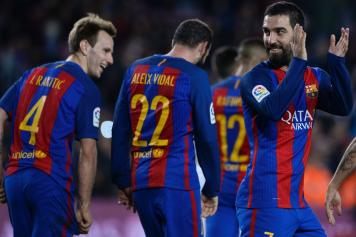 25 March at 23:58
Arda Turan's name has been linked to Arsenal for some time now as the player hasn't seen too much playing time at the Camp Nou since his transfer to Barcelona from Atletico Madrid. Here is what he his agent had to say on Turan's future in an interview with the press:
" There hasn't been any offers and we haven't been in contacts with Arsenal. He is happy to play for FC Barcelona and he still has another three years of contract with them".
Turan has started 15 games for Barcelona this season as he scored 11 goals. He might eventually be looking to get more playing time but will it be at Barcelona?
ISCO'S FUTURE IS ALSO IN DOUBT - At the end of Spain's game against Israel, Isco spoke about his future to the press, here is what he had to say:
"Barcelona? Players are used to hearing a lot of different rumors and many times these rumors are built up by the press. I am concentrated on my game ....".